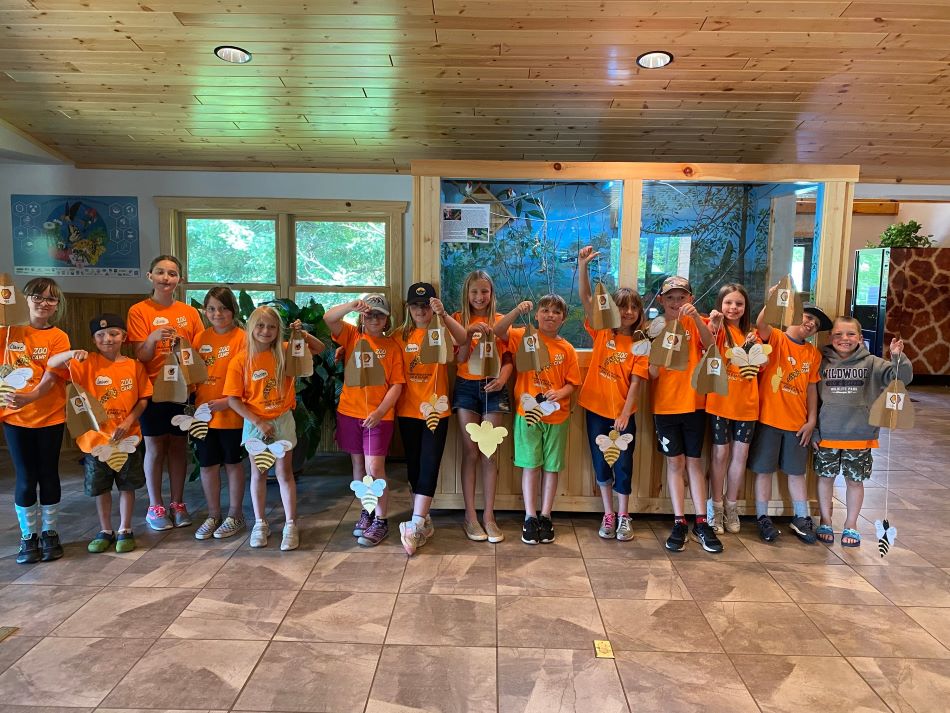 Wildwood Wildlife Park Zoo Camp is filled with immersive learning experiences for children ages 4-10 years old. These zoo camp programs feature experiences like no other, with every day having a different theme, your camper will never get bored! Plus, campers get to enjoy all that Wildwood Wildlife Park Zoo & Safari has to offer and the great outdoors!
What will the Campers do at Zoo Camp?
After registration forms are completed and sent in, you will be asked to fill out a waiver release and media release form to complete the registration process.

Explorers
SESSION FULL
Ages: 4-5 year old's
June 12th-15th, 2023 (half days)

Trail Blazers
SESSION FULL
Ages: 6-8 year old's
June 19th-22nd, 2023 

Rangers
Ages: 9-10 year old's
June 26th-29th, 2023