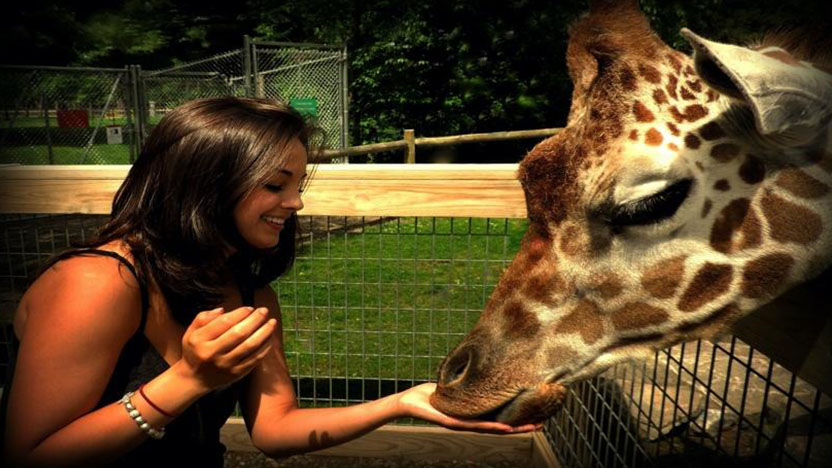 Giraffe Feeding
A visit to the Giraffe Serengeti brings you close enough to one of the tallest mammals in the world. When the giraffe leans down to nibble out of your hand, they might steal a kiss from you instead!
$5.00 a cup of carrots
(Any person can feed the giraffes, children under the age of 12 must be in the feeding station with an adult) 
Open Memorial Day-Labor Day (10am-4:30pm)
In the case of colder weather (50˚ or colder) Giraffes will be indoor for viewing only.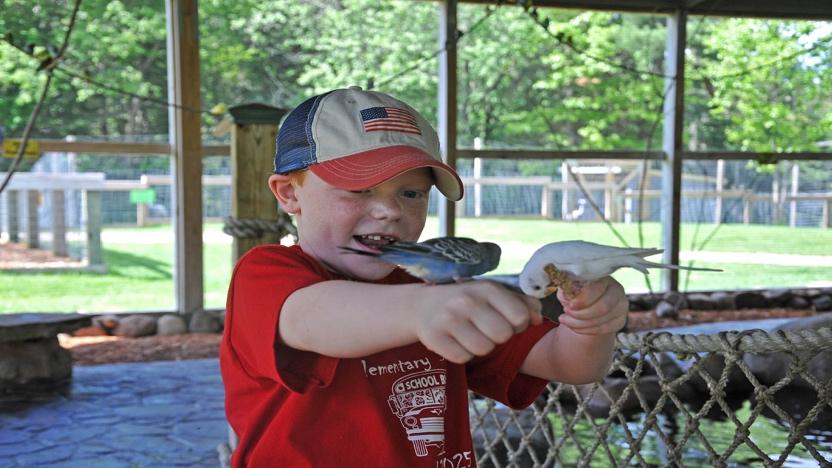 Budgie Encounter
The parakeet Encounter is on everyone's favorite list! These colorful comical characters are sure to make everyone smile when they land on your hand, head or shoulder just to say "Hi". Step into our aviary with hundreds of budgies, also known as parakeets. 
$3 for a stick (per person)
(Any person can feed the parakeets, children under the age of 12 must be in the aviary with an adult) 
Budgie Encounter is open from Memorial Day-Labor Day! (10am- 4:30pm)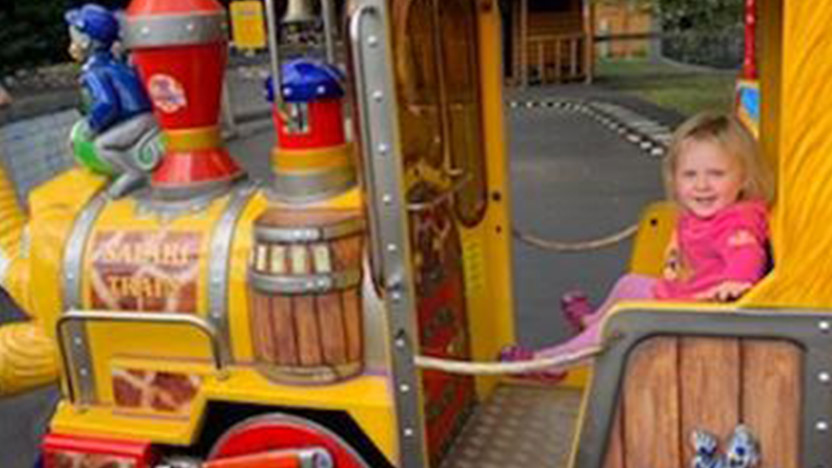 Kiddie Train Ride
All Aboard! Be the conductor, passenger, or caboose; your choice. Take a seat and enjoy the ride. See if you can spot all of our waterfowl on the pond as you ride past! It's one of the kid's favorite rides. 
$4.00 per person
(Ages 2 and up require a ticket)
(Ages 3 and under require an adult to ride with them.)
Tickets can be purchased at the Train Station, Gift Shop or Hungry Bear Ice Cream Shoppe. 
Train ride closes a half hour before the park closes. The Train Station is located outside the Zoo's exit.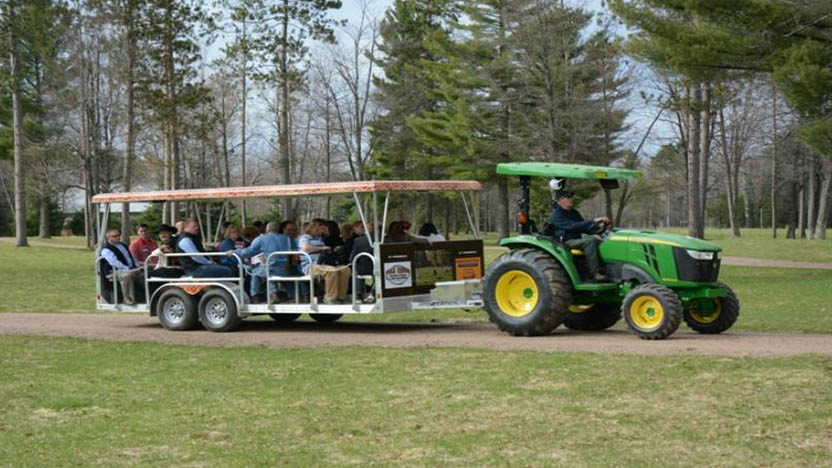 Safari Tram Ride
Settle back and enjoy the narrated journey on the tram taking visitors on winding trails where Eland, Wildebeest, Kudu, Emu and Ostrich among other diverse animals roam the open fields. Don't be surprised if the guide points out little ones hiding in the tall grass. 
The Safari Tram Ride is about a 30 minute ride. 
$10 per person
(under 2 is free) (Ages 2 and up require a ticket)
Tram ride opens at 10am and the last ride goes out 1 hour before the zoo closes.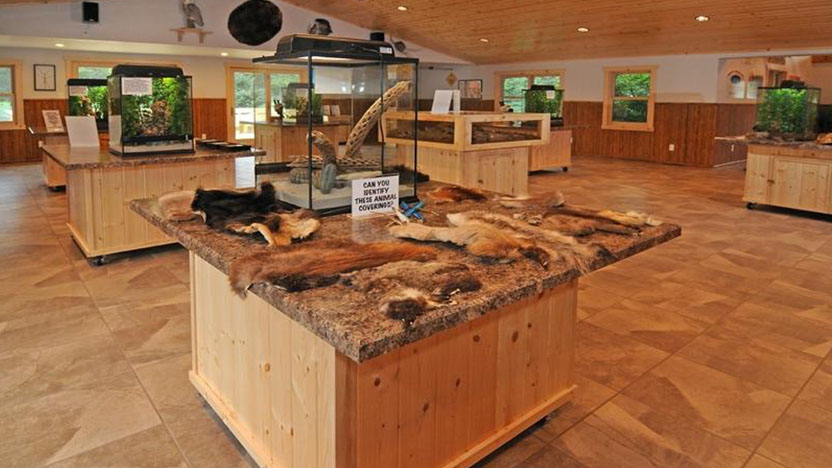 William Gardner Education Center
Guests will find the opportunity to learn in every corner of the center. They will witness honey bees performing their specialized duties to produce honey. Other activities include: artifacts, microscopes, conservation corner, snakes, lizards, anthropods and insect displays!

Open every day at 10am.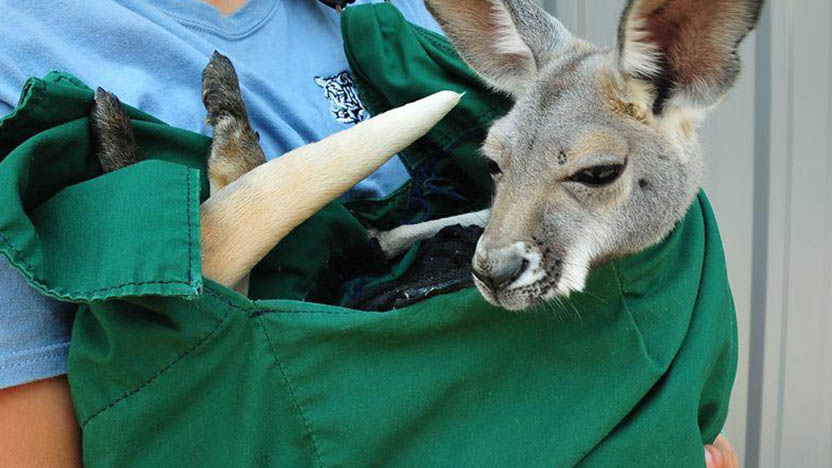 Outdoor Learning
Outdoor learning amphitheater gives zoo guests entertaining and educational encounters, sharing valuable conservation information with the Zoo's diverse Ambassador Animal Collection.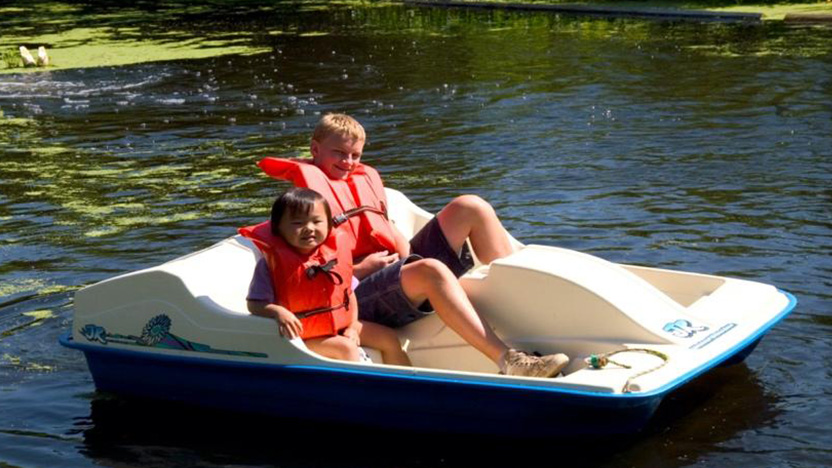 Adventure Boats
This adventure begins as you paddle around the channel seeing realistic animals and beauty all around. Fun for all ages!
$5 per person
(Children under the age of 12 must be accompanied by an adult)
Open Memorial Day-Labor Day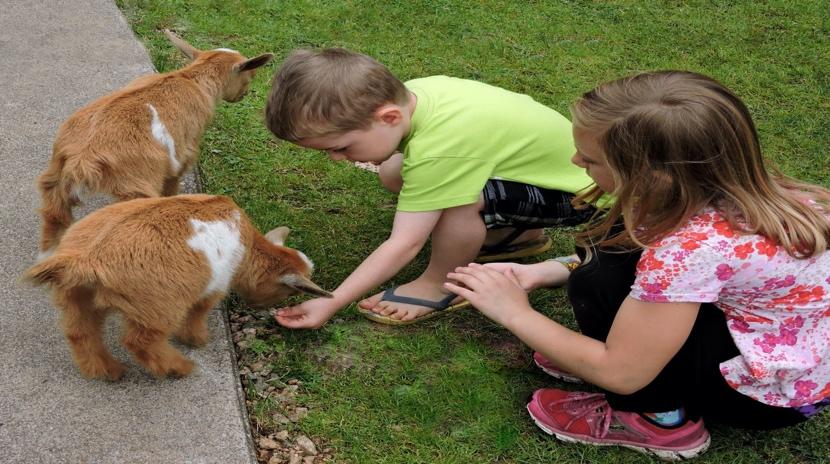 Animal Feeding
Guests will have the opportunity to hand feed many of our animals "Critter Food". Or you can purchase petting food pellets from our vending machines throughout the park. Don't be surprised when many of our residents come looking for a hand-out! Critter food/petting food can be fed to goats, sheep, deer, camel and aoudads. 
Critter food: 1 bag $5 or 2 bags for $8
Petting food pellets: 50¢ for a hand full of food.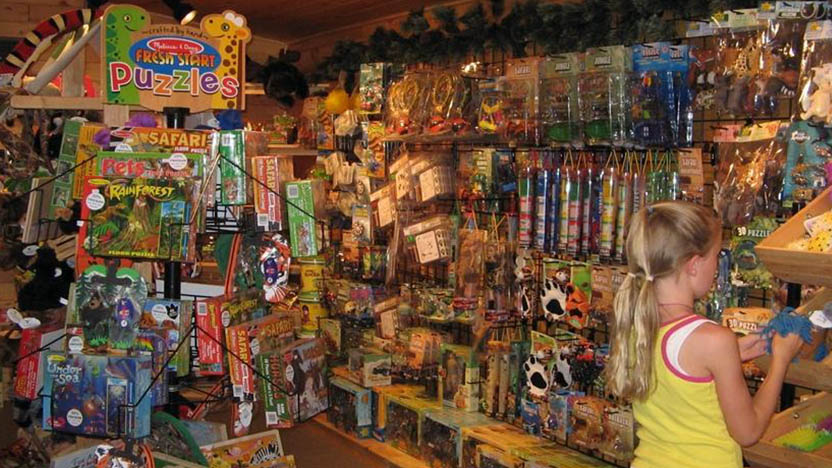 Wild Den Gift Shop
Make sure to allow plenty of time to shop in the Wild Den Gift Shop before leaving the zoo! There is something for everyone whether it is a plushanimal, apparel, souvenirs, or gifts there is a variety of products for adults and children.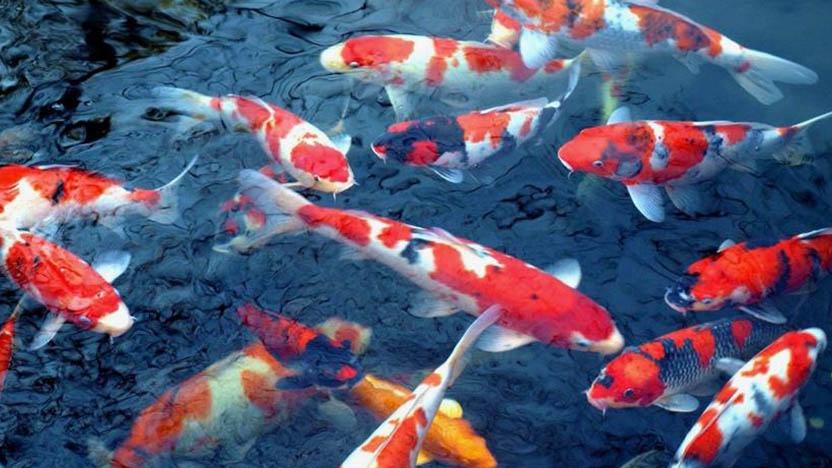 Koi/Trout Pond
Buy trout pellets from the feed machines and toss into the pond and see the entire surface come alive with a frenzy of trout or koi. Guests can just sit and relax in this peaceful and tranquil area.