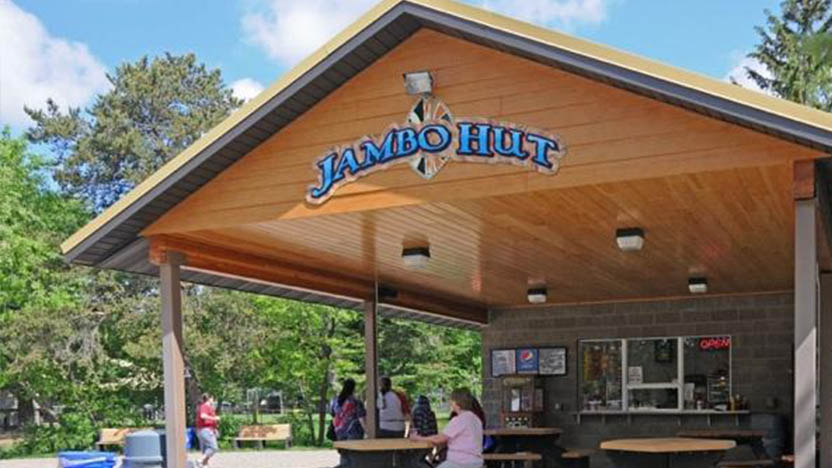 Jambo Hut
Zoo guests will find convenient Concession Stands located throughout the Zoo. Eateries include Jambo Hut, Wild Bananas, and Hungry Bear Ice Cream and Sweet Shoppe. 
Enjoy juicy burgers, pizza, classic hot dogs, brats, deep fried cheese curds, super pretzels, cheesy nachos and more. Wash lunch down with an icy soft drink or top it off with a hand-dipped ice cream cone.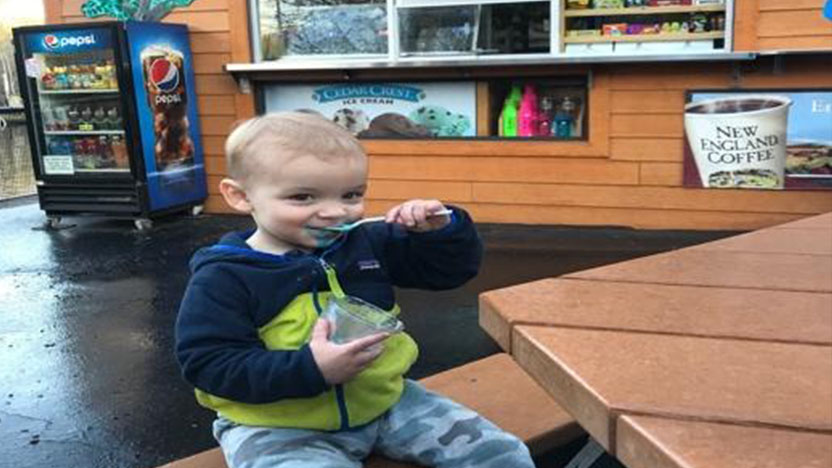 Hungry Bear Ice Cream & Sweet Shoppe
Stop at the Hungry Bear Ice Cream Shoppe and enjoy a delicious scoop of Cedar Crest Ice Cream. Whether you prefer Mint Chocolate Chip or Superman or Cookies & Cream there is a perfect treat awaiting you!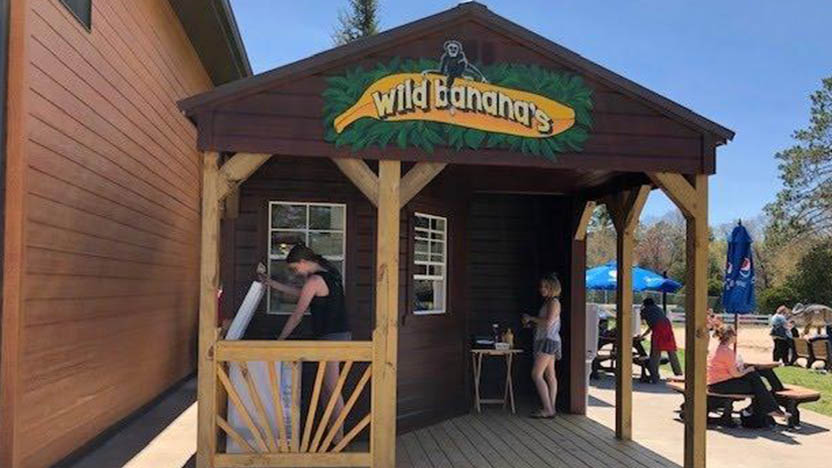 Wild Bananas
Located by the Dino Dig. Wild Bananas offers a variety of quick snacks, hot dogs, brats, chips and fresh popped popcorn. 
Take a seat in the sun and watch your children play in the dino dig or Playground area for hours!